Rating:
4.4

based on

83

votes
Rate it:
Deadly Halloween Screensaver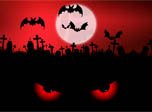 Autumn is on your street, which means that we will celebrate Halloween soon! Do you like being scared? If so, our new Deadly Halloween screensaver is perfect for you! In it you will hear terrible sounds, creaks and the howling of the wind. The screensaver is perfect for celebrating Halloween and horror fans! We love screensavers with the theme of Halloween. On our website there are a lot of scary free Halloween screensavers. But Deadly Halloween screensaver is one of the most terrible and gloomy. Download free Deadly Halloween screensaver and enjoy the horrors right now!
Features
Impressive quality
Bats and eyes animation
High quality effects
Fits any screen resolution
For any Windows OS
Compact size and fast installation
Download Free Halloween Screensaver today!
System Requirements
Pentium III 900 Mhz or higher
256 Mb Video Memory
20 Mb of free hdd space
Windows 95/98/NT/2000/XP/Vista/7/8/10
Deadly Halloween Screenshots (Click screenshot to enlarge)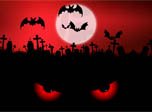 Deadly Halloween Video (Click video to play)
File size: 56.11 Mb
Top Screensavers
Recommended Screensavers
Screensavers Categories. Browse and Download Free Screensavers