Rating:
4.5

based on

114

votes
Rate it:
Mystical Smoke Screensaver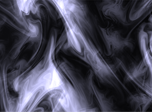 Relax from hard work, take a rest using Mystical Smoke Screensaver. Take a look at free screensaver with fog and smoke special effects. Blue and white abstract clouds of smoke are very realistic. Light and heavy clouds go up from bottom to top of your screen. They intersect and interact with each other, creating unusual forms. Screensaver is build with native OpenGL support. So it works smooth on every modern desktop PC. Compatible with any screen resolution and any version of Windows version. Compact size and fast installation make it great solution to save your screen.
Features
Impressive 3D smoke effects
Fits any screen resolution
For any desktop Windows OS
Compact size and fast installation
Absolutely Free Smoke Screensaver!
System Requirements
Pentium III 900 Mhz or higher
256 Mb Video Memory
15 Mb of free hdd space
Windows XP/Vista/7/8/10
OpenGL 2.1+
Mystical Smoke Screenshots (Click screenshot to enlarge)
Mystical Smoke Video (Click video to play)
File size: 1.46 Mb
Top Screensavers
Recommended Screensavers
Screensavers Categories. Browse and Download Free Screensavers