Rating:
4.5

based on

11

votes
Rate it:
Paper Flip Screensaver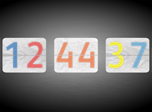 Looking for a screensaver that is both functional and aesthetically pleasing? Look no further than Paper Flip Screensaver. This free screensaver showcases the time in both 12h and 24h formats, displayed on realistic paper digits that flip seamlessly between the two. The smooth background creates a serene atmosphere, making it the perfect addition to any workspace or relaxation area. And with compatibility for fullHD and 4k monitors, this screensaver works on any screen resolution, ensuring that it looks great no matter what device you're using. But what really sets Paper Flip Screensaver apart are the 3d flipping effects with lights? These effects add an extra dimension to your screen, making it feel like you're watching a real clock in action. And because the digits are written on paper, they have a tactile quality that makes them feel even more realistic. Overall, Paper Flip Screensaver is a must-have screensaver for anyone who wants to add a touch of style and functionality to their desktop. Screensaver is absolutely free and works on any modern desktop version of Windows OS. Download screensaver today and enjoy the mesmerizing beauty of the unique clock screensaver!
Features
Digits 3D animation
Light effects
12h/24h time format
Fits any screen resolution
For any Windows OS
Compact size and fast installation
Flipping Digits Clock Screensaver for Windows!
System Requirements
Pentium IV 2.2 GHz or higher
512 Mb Video Memory
30 Mb of free hdd space
Windows Vista/7/8/10/11
OpenGL 2.0+
Paper Flip Screenshots (Click screenshot to enlarge)
Paper Flip Video (Click video to play)
File size: 4.04 Mb
Top Screensavers
Recommended Screensavers
Screensavers Categories. Browse and Download Free Screensavers