Rating:
4.6

based on

397

votes
Rate it:
Shining Hearts Screensaver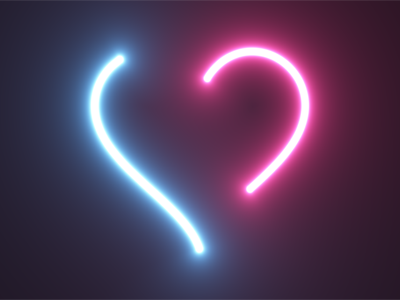 Original and unique free holiday screensaver on Saint Valentine's Day. Abstract 3D animation of two halves of one heart will impress you for sure. It seems that blue and pink parts are dancing and going to meet each other, shining everything around. And they will meet after some time for sure... Neon shine from heart parts is very realistic. Surprise your love on Valentine's Day! Just download and install Shining Hearts Screensaver on your desktop PC. Screensaver is developed using modern OpenGL technology. So it is compatible with any Windows OS and works on any screen resolution, including 4k and higher.
Features
Neon hearts 3D animation
Fits any screen resolution
For any Windows OS
Compact size and fast installation
Romantic Screensaver for Windows!
System Requirements
Pentium IV 2.2 GHz or higher
512 Mb Video Memory
15 Mb of free hdd space
Windows Vista/7/8/10/11
OpenGL 2.0+
Shining Hearts Screenshots (Click screenshot to enlarge)
Shining Hearts Video (Click video to play)
File size: 1.41 Mb
Top Screensavers
Recommended Screensavers
Screensavers Categories. Browse and Download Free Screensavers