Rating:
4.6

based on

271

votes
Rate it:
Sunny Water 3D Screensaver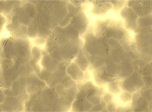 What can be better than warm and sunny day in the bank of the river or seashore? Enjoying clean sand and waves with light reflections. Sunny Water 3D Screensaver will help you to create animated scene with sand and waves effects right on your desktop PC. You will see 3D waves interacting with each other, sun light and various sand background under the water. Each time you run screensaver you will get random background and different waves settings. Free 3D screensaver is the best way to relax and meditate after a hard work. Screensaver is compatible with 4K and HD screen resolution. If you have old videocard, screensaver will adjust quality and details to make desirable framerate. Download and install free 3D screensaver with effects for Windows today!
Features
Impressive water effects
8 sand backgrounds
Fits any screen resolution
For any modern desktop Windows OS
Compact size and fast installation
Absolutely Free Water 3D Screensaver!
System Requirements
Pentium IV 2.0 Ghz or higher
1024 Mb Video Memory
100 Mb of free hdd space
Windows Vista/7/8/10
Powerful video card
OpenGL 2.1+
Sunny Water 3D Screenshots (Click screenshot to enlarge)
Sunny Water 3D Video (Click video to play)
File size: 51.24 Mb
Top Screensavers
Recommended Screensavers
Screensavers Categories. Browse and Download Free Screensavers