Rating:
4.4

based on

73

votes
Rate it:
Christmas Window Screensaver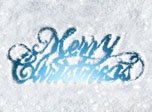 What is the most favorite holiday in the whole year? Of course it is Christmas Holiday! We have a wonderful new free Christmas Window Screensaver for you. Quality graphics and musical festive accompaniment will pleasantly surprise you. You will see a lot of snowflakes that completely cover the screen of your computer, they will continuously fall down, under the Merry Christmas music. Very positive screensaver created by us specially for Christmas Holiday. Create a festive mood with us! Download Christmas Window Screensaver abolutely free. Installation will take just a few seconds! Install it right now and enjoy the eve of Christmas!
Features
Impressive quality
Falling snowflakes animation
Musical festive accompaniment
Fits any screen resolution
For any Windows OS
Compact size and fast installation
Absolutely free Christmas Screensaver!
System Requirements
Pentium III 900 Mhz or higher
256 Mb Video Memory
35 Mb of free hdd space
Windows 95/98/NT/2000/XP/Vista/7/8/10
Christmas Window Screenshots (Click screenshot to enlarge)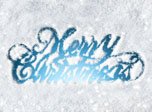 Christmas Window Video (Click video to play)
File size: 20.12 Mb
Top Screensavers
Recommended Screensavers
Screensavers Categories. Browse and Download Free Screensavers