Rating:
4.5

based on

74

votes
Rate it:
Snowfall Clock Screensaver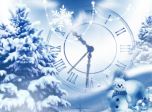 We have prepared new Snowfall Clock Screensaver for you in the days before Christmas. If you want to make your home a holiday atmosphere, then this screensaver is for you. Celebrate Christmas with us and with our new screensaver. Make a free gift to your computer. You can install this screensaver on your relatives and friends computers, to make it a pleasant surprise. Our screensaver not only beautiful, but also functional. You will always know what time it is. The screensaver has a analog clock. Very nice: big clock in the frame attributes of Christmas and New Year holidays. Installation takes just a couple of seconds! Download free snowfall screensaver!
Features
Impressive quality
Realistic snowfall animation
Fits any screen resolution
For any Windows OS
Analog clock
Absolutely free New Year Clock Screensaver!
System Requirements
Pentium III 900 Mhz or higher
256 Mb Video Memory
30 Mb of free hdd space
Windows 95/98/NT/2000/XP/Vista/7/8/10
Snowfall Clock Screenshots (Click screenshot to enlarge)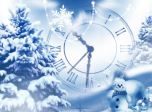 Snowfall Clock Video (Click video to play)
File size: 60.25 Mb
Top Screensavers
Recommended Screensavers
Screensavers Categories. Browse and Download Free Screensavers