Rating:
4.5

based on

193

votes
Rate it:
Spring Waves Screensaver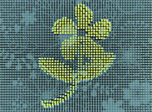 Spring Waves Screensaver is a breathtaking display of nature's beauty brought to life on your computer screen. As you gaze at the stunning 3D waves, you'll be mesmerized by the intricate designs they create. Delicate flowers, graceful birds, towering trees, and fluffy clouds all come to life in this captivating screensaver. The waves ripple and flow like water, carrying with them the essence of springtime. Each new design is more intricate and detailed than the last, taking your breath away with its beauty. You can almost feel the gentle breeze blowing through the trees and hear the sweet songs of birds filling the air. As you watch, the colors shift and change, creating a vibrant display of springtime hues. Shades of green, blue, and yellow blend together seamlessly to create a scene that feels alive and vibrant. Whether you're looking for a moment of tranquility or simply want to bring a touch of nature into your home or office, Spring Waves Screensaver is the perfect choice. Its stunning 3D graphics and mesmerizing designs will transport you to a world of beauty and wonder, leaving you feeling relaxed and refreshed. So sit back, relax, and let the waves take you on a journey through the magic of springtime. Screensaver is build with modern OpenGL framework and works on any screen resolution, including fullHD and 4k. Download free spring screensaver for desktop PC!
Features
Waves 3D animation
Transition effects
16 spring pictures
Fits any screen resolution
For any Windows OS
Compact size and fast installation
Free 3D Spring Screensaver for Windows!
System Requirements
Pentium IV 2.2 GHz or higher
512 Mb Video Memory
30 Mb of free hdd space
Windows Vista/7/8/10/11
OpenGL 2.0+
Spring Waves Screenshots (Click screenshot to enlarge)
Spring Waves Video (Click video to play)
File size: 3.75 Mb
Top Screensavers
Recommended Screensavers
Screensavers Categories. Browse and Download Free Screensavers