Rating:
4.6

based on

86

votes
Rate it:
Flowers Time Screensaver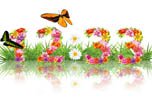 Specially for our users we have prepared a wonderful splash screen for a warm and sunny summer. Very gentle, expressive free screensaver with digital clock. The dial of the watch is made of various colorful flowers. You will always know the exact time by looking at the screen of your computer. But apart from the exact information about the time, you will always admire the beautiful flower arrangement. If you are romantic and like flowers, then this screensaver is for you! Download Flowers Time screensaver right now absolutely free!
Features
Impressive quality
Digital clock animation
Attractive flowers
Fits any screen resolution
For any Windows OS
Compact size and fast installation
Absolutely free flowers screensaver!
System Requirements
Pentium III 900 Mhz or higher
512 Mb Video Memory
25 Mb of free hdd space
Windows 95/98/NT/2000/XP/Vista/7/8/10
Flowers Time Screenshots (Click screenshot to enlarge)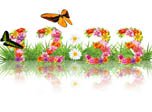 Flowers Time Video (Click video to play)
File size: 58.33 Mb
Top Screensavers
Recommended Screensavers
Screensavers Categories. Browse and Download Free Screensavers